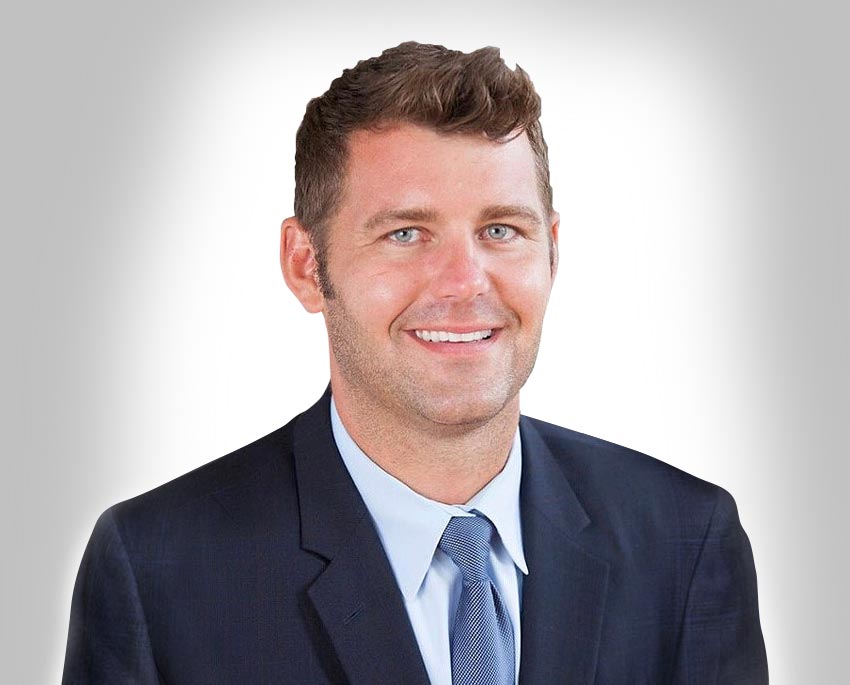 As an experienced loan officer, my goal is to provide you with individual solutions tailored to your specific needs. I review all the details and objectives with you to ensure that everyone is on the same page. I want my customers to remember the smooth process long after the closing is completed. I have access to a large variety of financing options designed to meet the needs of the first-time homebuyer as well as the experienced owner. By providing in-house origination, processing, underwriting and funding services, I can ensure that your loan will be completed accurately, smoothly and in the loan that best meets your needs. This positive experience is why past customers, real estate and financial professionals continue to refer me to friends, family, clients and co-workers. I believe you will too!
I've built my reputation on providing outstanding service to my clients. That means you can count on me to always look out for your best interests, and to keep you informed throughout every step of the lending process.
"Service through the whole procedure was excellent. Constant communication and quick response to any questions. Professional, pleasant and courteous. My sincere thanks."
"Joe Bydzovsky is the absolute best! From start to finish Joe excels at his job and his customer service is excellent."
"As always, I had a great experience working with Joe! He's knowledgeable, responsive and efficient. We felt very confident throughout our experience that we were in good hands and getting the best deal possible."
A conventional mortgage is one of the most common types of home financing. They offer terms ranging from 10 to 30 years with fixed and adjustable rate options. This loan type is ideal for homebuyers who have the ability to put more money down at closing. although the minimum required down payment can be as little as 3%!
A larger down payment (20% or more) can eliminate the need for mortgage insurance, ultimately lowering your monthly payment! Gifted funds are allowed towards your down payment and closing costs.
You may purchase a primary residence, secondary residence, or investment property via a conventional loan.
For first-time homebuyers, move-up buyers, second home purchases, and investment properties. Lake Area Mortgage is dedicated to making the entire process smooth and simple.
Low closing costs
Competitive rates
Affordable first-time homebuyer programs
Access to numerous down-payment assistance programs
In-house processing, underwriting and closing department
Building Your Dream Home?
Lake Area Mortgage makes financing easy with our Single-Close Construction Loan – one loan, one set of closing costs.
One closing at start of construction
Extended locks available
Interest-only payments during construction
Flexible down payment options
One application and one approval process
Thinking About Refinancing Your Mortgage?
We're here to help you take the next step. Lake Area Mortgage can help you determine whether refinancing is right for you.
Lower your mortgage payment
Lower your interest rate
Consolidate 2nd mortgage
Shorten your mortgage loan term
Change your home loan type
Cash-out refinance option
The Lake Area Mortgage Renovation Loan provides a simple and convenient way for borrowers to finance home improvements and renovations.
Interest-only payments during construction
Increase your property value
Avoid taking out a second mortgage
Borrow against the as-improved value of the property
Purchase and renovate a fixer-upper
Perfect for additions or finishing basements
Mortgage Calculators To Help Plan Your Home Purchases
Set up a meeting with your mortgage loan officer to discuss your home financing needs, goals, and current fiscal situation. Be prepared to provide information on your current income, assets, and liabilities. You'll also need to agree to a review of your credit report. We'll use this information to provide a pre-qualification for a loan, including the loan amount that you qualify for.
Shopping for a home with pre-qualification is shopping with confidence!
Your loan officer will provide you with a more detailed list of required documents for your official loan application. The documents required to approve and underwrite your loan can vary depending on program, credit score, and job type.
During this step, you'll also be looking to make an offer on your new home.
Once your offer to purchase a home has been accepted, your loan officer and their team will begin processing your file for underwriting. During this time, we may request additional items that we need to approve your loan.
Generally, your rate will be locked at this time and an appraisal will be ordered.
Our in-house underwriting team will review the file to issue a loan decision. Your approval may require you to submit additional items. Once these extra items are submitted, we'll be able to obtain final approval in 24 to 48 hours and your loan will be clear to close!
After your loan is clear to close, you will be notified of the exact amount of money you will need to bring to closing.
Once you sign the final loan documents, the transaction will be completed and closed.
Congratulations!
If your loan was a purchase, you're a new homeowner! Your real estate professional will have your house keys at closing or schedule a time to deliver them.
If your loan was a refinance, enjoy the benefits of your new loan!
Lake Area Mortgage is proud to have been a top local lender with a reputation for providing expert mortgage loan services since 2007. Lake Area Mortgage is a division of Royal Credit Union, meaning that by obtaining a Lake Area Mortgage loan you also become a Member of Royal Credit Union. During the loan process, you'll open a Royal Credit Union savings account as your share in the credit union and gain access to all the accounts, loans, and services that Royal Credit Union offers.
Our #1 Priority is your Satisfaction
All stages of the loan process are handled here, at Lake Area Mortgage. You'll appreciate our experienced staff, in-house processing, underwriting and closing department to help ensure the loan process goes smoothly.
We pride ourselves on having award-winning loan officers who are dedicated to helping customers land their dream homes. Our local market knowledge can be key during your homebuying process.
Mortgage Loan Officer | NMLS#270628